Shabbat Shalom!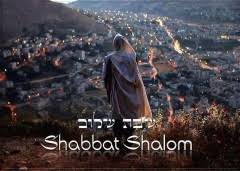 "Remember the Sabbath day by keeping it holy.
For those of you who like to listen more than read, here is a primative video my son Jedidiah and I produced. These will improve as we learn what we are doing! https://www.youtube.com/watch?v=cmAkSq5hOUo
Many of you know our story, how we believed God for a trip to Israel, and spent 4 weeks there summer of 2017. Best of times, worst of times!
One of the highlights of the trip was being invited to spend Shabbat with rabbi Moshe Rothchild and his beautiful wife Yonit, in Efrat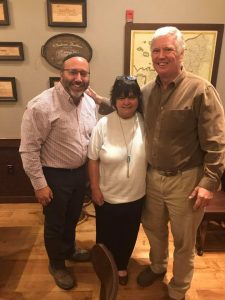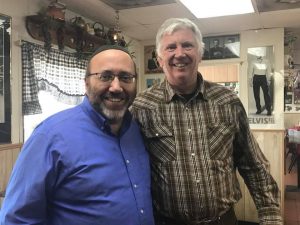 Efrat is located 12 kilometers (7.5 mi) south of Jerusalem, between Bethlehem and Hebron, and is an Jewish settlement on the West Bank.
As a Christian, I honestly did not know much about Sabbath. This is what I wrote some years ago: https://www.chrisaomministries.com/2017/03/the-sabbath-2
Yet, Jesus is Jewish, and Israel is still His homeland. When I had the privilege of taking Dr. Brad Youngs course at Oral Roberts University in seminary entitled 'Jesus the Jewish Theologian' at seminary, my mind was blown. Reading the gospels, written to Jews, by a Jew, has been an incredible experience, causing me to fall in love with Him and the Word of God all over again.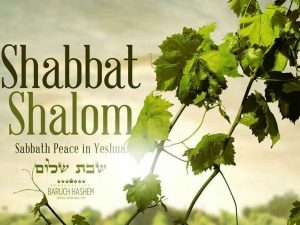 For in six days the Lord made the heavens and the earth, the sea, and all that is in them, but he rested on the seventh day. Therefore the Lord blessed the Sabbath day and made it holy.
As time has gone on, and we have learned more about the Jewish roots of Christianity, I have learned to love the Jewish community from more than a distance. Our landlords here are a wonderful Jewish family, we had the privilege of celebrating Hanukkah (It's in the Bible, and Jesus celebrated it – Now it was the Feast of Dedication in Jerusalem, and it was winter. And Jesus walked in the Temple, in Solomon's porch" John 10:22-3) with an orthodox Jewish man.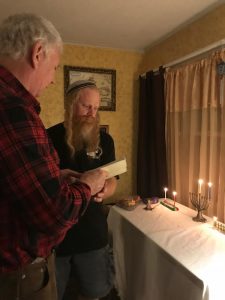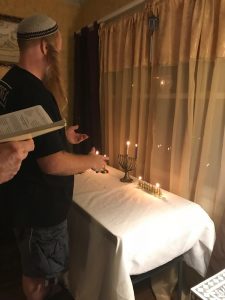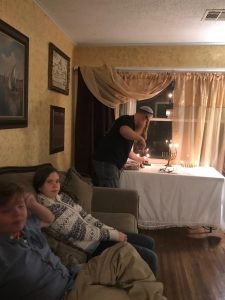 Seems the Jews keep all the feasts of the Lord, and my Messianic Christian friends do too.
I believe Jesus is our all sufficient sacrifice, so I treat Sabbath like tithing. Do I have to? No! Yet, I get to, as part of my worship, and as I do, there is a great blessing attached.
Blessed is the one who does this— the person who holds it fast, who keeps the Sabbath without desecrating it, and keeps their hands from doing any evil."
Well, we saw the obvious blessing of God on Israel when we were there. Jewish families attending synagogue on Friday nights, then returning home for a time of prayer, Challah bread and grapejuice and wine, lighting candles, praying the Scriptures and blessing upon their children and families, as they have for thousands of years, then eating a wonderful family dinner together, in preparation for a day of REST.
In this fast paced American society, Saturday's in our life have been filled with shopping, chores, catching up on work, and sometimes some other high-energy activities. In Israel, I saw the Jewish community shut down. Businesses closed, public transit stopped, restaurants closed, while families quietly enjoyed each others company, quietly walked through parks, and deliberately rested. Made me think of my stroke in 2009, and the crazy years of working from 7AM-9PM six days/week, and then the mad rush of multiple church services each Sunday.
Like a hamster on a treadmill, I ran, and ran hard, for many years, until I blacked out at the wheel of my truck driving home one Saturday afternoon.
So, over the years, I had to learn to rest to regain my health, and to change my diet and add regular exercise to the schedule. Lost 45 lbs, and have achieved many yearly fitness goals from running 5km runs, to getting my bench press up to 315 (the 3 plate barrier). This year I am learning to cycle, and did a fun event 44 on the 4th, bicycling 44 miles on the 4th of July. No great feat for a serious cyclist, but for a 57 year old husband and father, its something!
So, after our Israel trip, we decided to schedule Shabbat into our week, deliberately having dinner together as a family each Friday night, and sleeping in on Saturday.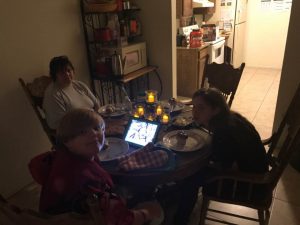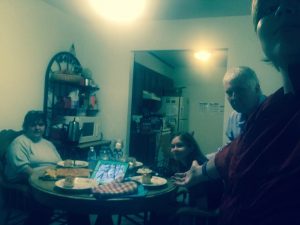 Are we attempting to become Jews? Nope!
Are we Messianic Jews? Nope!
Are we lovers of Israel and the Jewish people? Yes!
Are we Bible believing Christians? Yes, and though we are clearly not under the law, Sabbath is still Biblical, and it is a great day to leave the rat race and deliberately rest, laugh, and enjoy God with our family together each week.
Rabbi did send us his guide on the observance of Shabbat as a Jew, but we don't follow it exactly, for we believe in the death, burial, and resurrection of Jesus, so we have communion together, which is very similar to the Challah bread and fruit of the vine Jewish people celebrate. I think I would be safe to say, that rabbi would email you a copy of his guide to Shabbat. https://heartforzion.org/our-team/, his email is: [email protected]
Well, a year has come and gone since our Israel trip, and we have had family dinner or Shabbat all year, and it is working for us. Try it, you will like it!
If you wonder why all this Jesus stuff, here is my version of the gospel and Jesus gracious offer of eternal life: https://www.chrisaomministries.com/2017/02/27/do-you-want-to-go-to-heaven/