The Four Stages of Manhood – The Age of the Patriarch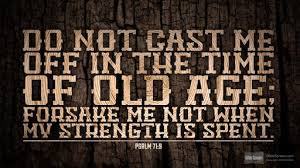 pa·tri·arch (pātrēˌärk/) noun
noun: patriarch; plural noun: patriarchs.
a.The male head of a family or tribe.
a man who is the oldest or most venerable of a group.
Eg."Hollywood's reigning patriarch rose to speak"
b. person or thing that is regarded as the founder of something.
"the patriarch of all spin doctors"
2.Any of those biblical figures regarded as fathers of the human race, especially Abraham, Isaac, and Jacob, their forefathers, or the sons of Jacob.
There is the wonderful season in Jesus, where the children are grown, we have been faithful to the Lord, and we have learned much through our life experiences, as we and our families have grown. As we have sought the Lord over the years, He has given us visionary assignments, specific directions for our lives and our families, and now, as this next season of life is upon us, we consecrate afresh to His leading, determined to both fully complete our mandate, and to train successors to our work, that the work of God through us grow and prosper in succeeding generations. Now, we live fully for the honor and glory of God, determined to see His mind spoken, His agenda promoted, His truth established in our families, communities, states, provinces, and nations of the earth.
We have been looking at:
The Four Stages of Manhood
This is the final teaching on manhood, and the four stages that I see from the Word of God, we grow through, both naturally and spiritually. These four stages are:
Boyhood
Manhood
Fatherhood
The Age of the Patriarch
Today we are going to talk about the age of the Patriarch
A Patriarch, is one that is head of his home, his family, his tribe. Speaking Spiritually here, he is expected to exhibit the character of spiritual adulthood, that is:
1.Esteeming Earthly Things Lightly.
2.Deadness to Censure or Praise.
3.Ability to Recognize God at Work.
In a perfect world, in a Christian home where the Holy Spirit was at work and the Word of God was being both submitted to and taught, one would hope that a person would grow both spiritually and naturally at roughly the same pace. Obviously, in a fallen world this has not occurred, and even in the church, there are many who hear the word, but they don't believe it.
Hebrews 4:2  For unto us was the gospel preached, as well as unto them: but the word preached did not profit them, not being mixed with faith in them that heard it.
James 1:22 But be ye doers of the word, and not hearers only, deceiving your own selves.
Yet, there are those in Scripture that have gone even beyond Spiritual Adulthood, to become legends of Old, their lives depicted in the pages of God's Holy Word.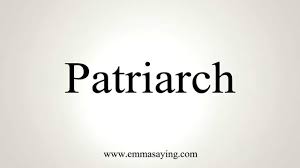 These are what I call spiritual Patriarchs, and it is these that I wish to set before you today, so that by faith, you too will strive to take your place among them in the hall of faith, making headlines in heaven, writing eternity upon this generation.
Leaving a legacy of honour to the glory of God, and before the eyes of man.
First lets look at the life of Caleb
We see in Numbers 13 that Caleb was a leader, chosen to lead the tribe of Judah by his peers, from the linage that would one day produce Messiah, Jesus our Lord.
Numbers 13:30  And Caleb 'stilled the people' before Moses, and said, Let us go up at once, and possess it; for we are well able to overcome it.
He was a warrior, honoring God and respected among his peers. A man of courage, vision and faith with corresponding action, to change things.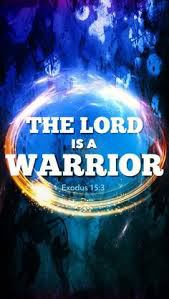 Even though the people had a grasshopper mentality, and refused to do what was right and follow he and Joshua into battle, yet with passion he made his case known before them, and God.
Numbers 14:6  And Joshua the son of Nun, and Caleb the son of Jephunneh, which were of them that searched the land, rent their clothes:
And God heard his cry and responded
Every single other person in the entire nation was sentenced to die without entering the promised land, except Joshua, and you guessed it, Caleb.
Forty years the entire nation of Israelites wandered in the desert eating Manna every day. One by one, they died there until a new generation was raised up who knew God, and who knew not Egypt. Even Moses died, and a new man was set in place to lead Israel, Joshua.
And Caleb was with him, still a warrior, still full of passion and faith, even though he must have now been in his eighties. Righteous, zealous for the Word of God to come to pass in his life we read:
Joshua 14:6 ¶ Then the children of Judah came unto Joshua in Gilgal: and Caleb the son of Jephunneh the Kenezite said unto him, Thou knowest the thing that the LORD said unto Moses the man of God concerning me and thee in Kadeshbarnea.
7  Forty years old was I when Moses the servant of the LORD sent me from Kadeshbarnea to espy out the land; and I brought him word again as it was in mine heart.
8  Nevertheless my brethren that went up with me made the heart of the people melt: but I wholly followed the LORD my God.
9  And Moses sware on that day, saying, Surely the land whereon thy feet have trodden shall be thine inheritance, and thy children's for ever, because thou hast wholly followed the LORD my God.
10  And now, behold, the LORD hath kept me alive, as he said, these forty and five years, even since the LORD spake this word unto Moses, while the children of Israel wandered in the wilderness: and now, lo, I am this day fourscore and five years old.
11  As yet I am as strong this day as I was in the day that Moses sent me: as my strength was then, even so is my strength now, for war, both to go out, and to come in.
12  Now therefore GIVE ME THIS MOUNTAIN!, whereof the LORD spake in that day; for thou heardest in that day how the Anakims were there, and that the cities were great and fenced: if so be the LORD will be with me, then I shall be able to drive them out, as the LORD said.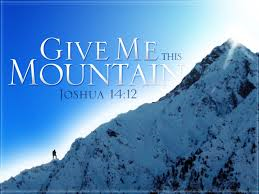 And Joshua blessed him, and gave unto Caleb the son of Jephunneh Hebron for an inheritance.
14 Hebron therefore became the inheritance of Caleb the son of Jephunneh the Kenezite unto this day, because that he wholly followed the LORD God of Israel.
And the name of Hebron before was Kirjatharba; which Arba was a great man among the Anakims. And the land had rest from war.
Now I need you to see some things here. Caleb could have rested after fighting with the armies of Israel for five years under Joshua. He was eighty-five years old. He could have died leaving a legacy of faith and honor behind him.
Yet, He did not. Why?
He had the heart of a Patriarch.
He had gone past spiritual boyhood decades ago.
He overcame his passions to pass through spiritual childhood.
As a leader, husband, and father, he passed through spiritual adulthood and fatherhood, and now found himself as a Patriarch in the nation of Israel.
He wasn't called to lead as head of the nation, but you can be sure He and Joshua were tightly knit friends.
The same spirit of faith was in them both.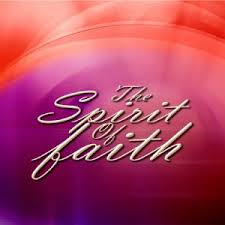 He could have been like Moses, and not fully accomplished the plan of God.
For God cannot lie, and God's plan for Moses was that Moses lead His people into the promised land.
Yet, Moses never fully allowed God to deal with his anger, and God judged him severely for it.
He died without seeing the promised land in his earthly life (although the Word of the Lord was fulfilled, I believe, when Moses and Elijah appeared to Jesus on the mount of transfiguration)
Numbers 20:8  Take the rod, and gather thou the assembly together, thou, and Aaron thy brother, and speak ye unto the rock before their eyes; and it shall give forth his water, and thou shalt bring forth to them water out of the rock: so thou shalt give the congregation and their beasts drink.
Numbers 20:11  And Moses lifted up his hand, and with his rod he smote the rock twice: and the water came out abundantly, and the congregation drank, and their beasts also.
12  And the LORD spake unto Moses and Aaron, Because ye believed me not, to sanctify me in the eyes of the children of Israel, therefore ye shall not bring this congregation into the land which I have given them.:
And he that doubteth is damned if he eat, because he eateth not of faith: for whatsoever is not of faith is sin.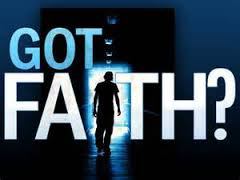 Reminds me of:
Heb 11: 36  And others had trial of cruel mockings and scourgings, yea, moreover of bonds and imprisonment:38  (Of whom the world was not worthy:) they wandered in deserts, and in mountains, and in dens and caves of the earth.
37  They were stoned, they were sawn asunder, were tempted, were slain with the sword: they wandered about in sheepskins and goatskins; being destitute, afflicted, tormented;
And Caleb made a decision. He decided that the plan of God and God's promises to him were more important than even his earthly life, that he would FULLY fulfill all that God had promised Him, refusing to die until he did.
So, if his life is any indication, he probably figured. Well, this world is not my home anyway. I'm going to die sometime, even if it is in battle.
Yet, he knew that darkness and light will never mix. Enemies will remain enemies. Even though there might be an apparent end to hostilities at present, he knew what would happen. If left alone, the children of Anak would multiply, and the day of reckoning deferred today would only rise up again in future generations. Anak would attack or defile either his children or his grandchildren.
Join me if you will in an imaginary journey into the thought life of Caleb at this time. Could it be that he reasoned, "Well, I could die, and leave things as they are. Israel is established in this land, and I don't really need Horeb. I'm well respected in the community, my family is fine. Who cares about Anak?"
Yet notice Caleb. He was determined not to die before all the plan of God for His life was fulfilled.
God had promised him Horeb, and he was going to take it!
To whom much is given, much is required.
And Caleb went to war, determined to see the Word of God fulfilled or die trying!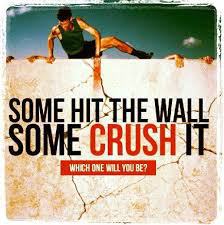 And the Word of God came to pass, and he lived victorious.
Read with me Josh 15:
13 And unto Caleb the son of Jephunneh he gave a part among the children of Judah, according to the commandment of the Lord to Joshua, even the city of Arba the father of Anak, which city is Hebron.
14 And Caleb drove thence the three sons of Anak, Sheshai, and Ahiman, and Talmai, the children of Anak.
15 And he went up thence to the inhabitants of Debir: and the name of Debir before was Kirjath-sepher.
16 And Caleb said, He that smiteth Kirjath-sepher, and taketh it, to him will I give Achsah my daughter to wife.
17 And Othniel the son of Kenaz, the brother of Caleb, took it: and he gave him Achsah his daughter to wife. 18 And it came to pass, as she came unto him, that she moved him to ask of her father a field: and she lighted off her ass; and Caleb said unto her, What wouldest thou?
19 Who answered, Give me a blessing; for thou hast given me a south land; give me also springs of water. And he gave her the upper springs, and the nether springs.
So then, a godly patriarch leaves a legacy for the next generation, and refuses to die, before his time is up!
 Psalms 118:17  I shall not die, but live, and declare the works of the LORD.
Let go of your fears, and live your dreams, do the impossible!
Hebrews 2:15  And deliver them who through fear of death were all their lifetime subject to bondage.
If you are a Christian you need never fear death or the whimsical temporal approval of man.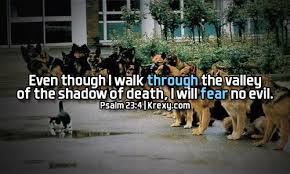 Believe God, and change your nation or perhaps go as a missionary somewhere.
There are enemies in the land Patriarchs: same sex marriages that threaten the family unit. Unprecedented divorce rates and destruction of the family unit. Legalization of Marijuana, Abortion, Child Pornography. Islam, the homosexual agenda, child-sex trafficking, corruption in government to name a few.
As young David said when considering fighting Goliath – IS THERE NOT A CAUSE!
These are: Enemies of honor, enemies of the Word of God, enemies of freedom, enemies of God.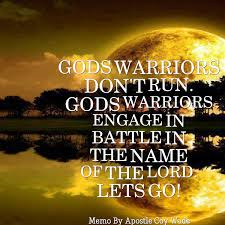 As a patriarch, you have a position of influence in the community, that others do not. People of influence will listen to you because of your age, that others will not.
Reminds me of a story: When we were missionaries, living in Val des Monts, Quebec, Canada, I shared this message with our neighbor, who was clearly the patriarch in our community. Though I was pastoring a small Bible study there , ,but as an English speaking evangelical pastor in a French community, I was tolerated at best. Yet I told him that in order for evil to triumph over good, good people do nothing. That God could use him, to quietly have lunch with one of his old friends, and more could be accomplished for the kingdom of God, than I could work in a lifetime.
He was very quiet, but very thoughtful, yet I was pleasantly surprised, when several weeks later, he called me over to talk. Seems he had taken this message to heart, and had lunch with the local judge. The word was that this particular judge would sentence guys arrested for drinking and driving to 30 days in jail, and community service, yet, when one of his own relatives appeared before him, he was pardoning them, and tension was rising in our small town, because of this.
To do justice and judgment is more acceptable to the Lord than sacrifice
He spoke to his old friend about it, and his friend saw the error of his ways. The following week, one of his nephews appeared before Him, and received prison time, and the community rejoiced.
Leadership is influence, and you can use your position to work righteousness for the kingdom of God, by affecting people in positions of authority, quietly, sometimes behind closed doors.
I went because it was specially and divinely revealed to me that I should go, and I put before them the Gospel [declaring to them that] which I preach among the Gentiles. However, [I presented the matter] privately before those of repute, [for I wanted to make certain, by thus at first confining my communication to this private conference] that I was not running or had not run in vain [guarding against being discredited either in what I was planning to do or had already done].
Sometimes a quiet, simple coffee with a key leader will do more than all the public protests and clanging noise…
Yet in this culture: The disrespect exhibited for the elderly is appalling.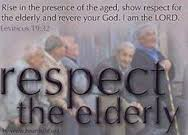 Leviticus 19:32  Thou shalt rise up before the hoary head, and honour the face of the old man, and fear thy God: I am the LORD.
While we pastored in Canada, before God moved in the Inuit, elderly people were considered excesses, and were told to go out upon the ice and die. Now, since Holy Spirit has moved in the North, elders are again respected, revered, and are set in place to help govern this new territory Nunavet.
It is said in Africa, "When an old man dies, a library burns to the ground."
Patriarchs and Matriarchs we need you to guide us with righteousness in this hour.
Phil 1: 21 ¶ For to me to live is Christ, and to die is gain.
22  But if I live in the flesh, this is the fruit of my labour: yet what I shall choose I wot not.
23  For I am in a strait betwixt two, having a desire to depart, and to be with Christ; which is far better:
24  Nevertheless to abide in the flesh is more needful for you.
And having this confidence, I know that I shall abide and continue with you all for your furtherance and joy of faith;
Dying is easy. Living takes faith. So the children have grown, and the grandchildren have come.
Live for God!
Ps 91: 14  Because he hath set his love upon me, therefore will I deliver him: I will set him on high, because he hath known my name.
15  He shall call upon me, and I will answer him: I will be with him in trouble; I will deliver him, and honour him.With long life will I satisfy him, and shew him my salvation.
Surely you are not satisfied that you have run your race through yet, finished your course for Jesus!
You need a vision from heaven!
Pr 29:1 Where there is no vision, the people perish: but he that keepeth the law, happy is he.
If you get alone with God, and fill yourself with His Word, and seek Him faithfully in prayer, He will give you vision for your life, to make headlines in heaven, to have eternal impact. There is always someone to love, to pray for, to support, to teach, to help in some way….
Don't retire, refire!
And don't let the devil tell you that you are getting weaker, nor that you must be sick!
Psalm 103 1 Bless the Lord, O my soul: and all that is within me, bless his holy name. 2 Bless the Lord, O my soul, and forget not all his benefits: 3 who forgiveth all thine iniquities; who healeth all thy diseases; 4 who redeemeth thy life from destruction; who crowneth thee with lovingkindness and tender mercies; 5 who satisfieth thy mouth with good things; so that thy youth is renewed like the eagle's.
As you get older, you do not need to get sicker. You can still execise, and eat healthily, and He will renew your youth.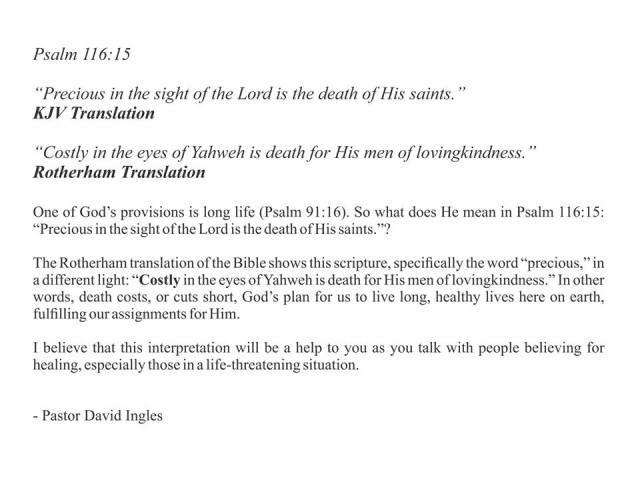 I close with this word:
'With long life will I satisfy him'
Are you satisfied that you have fully obeyed God, and done everything you can for the gospel of our Lord Jesus Christ?
If not, get involved in a prayer group. Seek God for His plan. Stop Abortion. Picket the courts until just laws reflecting righteousness prevail. Leave a legacy that reaps eternal rewards.
Go on with God.
Let's Pray: "Father God in heaven, Creator of all life, renew my youth, my passion, my fire, my vision, my creativity, my health, my strength, my courage, and give me grace to live for Jesus, with fire and intensity and purpose today, and for the rest of my life, AMEN!'
Some great articles and videos:
https://www.youtube.com/watch?v=aZjljqReu1Ihttps://www.youtube.com/watch?v=Z7_X-Gu51xs
http://www.revivalthoughts.org/Recent%20Articles%202013/Serving%20God%20in%20the%20Sunset%20Years.htm
http://www.wholesomewords.org/etexts/troester/elderly.html
https://www.youtube.com/watch?v=QaihOIVVQ98
https://www.youtube.com/watch?v=EWjW3zv2A1s
Need Prayer: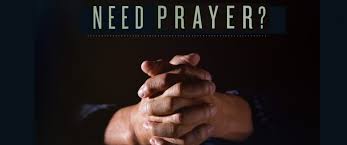 https://www.chrisaomministries.com/2016/08/06/the-purpose-of-this-blog/