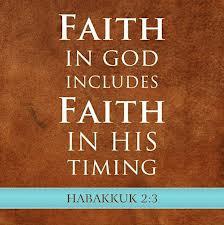 Matt 21:21 Jesus answered and said unto them, Verily I say unto you, If ye have faith, and doubt not, ye shall not only do this which is done to the fig tree, but also if ye shall say unto this mountain, Be thou removed, and be thou cast into the sea; it shall be done.
22 And all things, whatsoever ye shall ask in prayer, believing, ye shall receive.
We need to do like Jesus says here, and be speaking to our mountains: https://chrisaomministries.wordpress.com/2013/12/13/speak-to-your-mountain/
Some great saint is reported to have replied to a critic who said: 'I'll believe it when I see, it', with the wise response: 'Believe first, then you will see it'.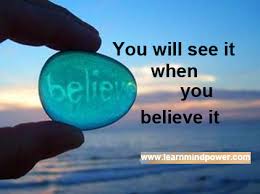 We see this in the ministry of Jesus, faith and authority walking hand in hand. He cursed the fig tree in total faith in His authority over creation, and in the power of God entrusted in His Words. The disciples we amazed that several days later, the fig tree was withered, it's very life force gone. Jesus spoke, and it was.
The question is: What are you speaking into your world? What has He promised you, specifically?
What are you saying about what He said?
Understanding is the reward of faith. Therefore seek not to understand that thou mayest believe, but believe that thou mayest understand.
Augustine.
Now there are certain things you do not need a specific word from God for: Healing, provision, direction, comfort, wisdom are promised us directly from the written Word of God, so if any of these things are not happening in your life, you have a God given right to ask God why, and to take authority over symptoms, and command them to leave your life.
Let's do it:
'Father, I ask you for wisdom, direction, healing and strength, provision, and your comfort today, according to your Word, and right now, I choose to believe I receive these in my life, now, in your name Lord Jesus, Amen!'