Thoughts Words and Deeds
Thoughts:
2Co 10:5 Casting down imaginations, and every high thing that exalteth itself against the knowledge of God, and bringing into captivity every thought to the obedience of Christ;
Ro 12:2 And be not conformed to this world: but be ye transformed by the renewing of your mind, that ye may prove what is that good, and acceptable, and perfect, will of God.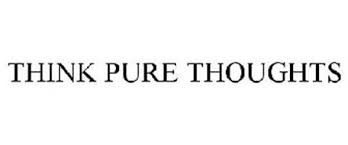 We work on getting our minds transformed by the Word of God, and we constantly, in this fight of faith, must take our thoughts captive to the Word of God. We resist, rebuke, and stand against thoughts that appear contrary to the Word of God, and in a general sense, this we must do, in order to live a holy life, in thought, and in purity of heart.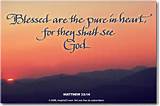 Our heart of hearts, our human spirit, the place where Jesus lives when we received us, only has three gates: Our eye gate, ear gate, and mouth gate.
To walk in holiness and purity, we must guard what we look at, hear, and speak.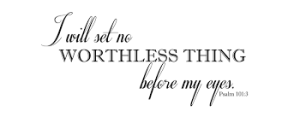 Yet, sometimes, we move according to the Word of God, assuming we know to do right, and discover troubling Scriptures, one's that allow the living God, breathing room.
Imagine the distress of Joseph, engaged to married to Mary, the mother of Jesus, and then to discover her to be pregnant!
He loves her, and the law would have her stoned for her unfaithfulness, yet he decides, to simply break the engagement, and to put her away quietly.
Outwardly, I would agree with his decision, yet God speaks to hearts..We know the story:
Mt 1:20 But while he thought on these things, behold, the angel of the Lord appeared unto him in a dream, saying, Joseph, thou son of David, fear not to take unto thee Mary thy wife: for that which is conceived in her is of the Holy Ghost.
His godly principals got rocked by the voice of the Creator of the universe!
We think godly thoughts, for this we are commanded to do:
Is 55:7 Let the wicked forsake his way, and the unrighteous man his thoughts: and let him return unto the LORD, and he will have mercy upon him; and to our God, for he will abundantly pardon.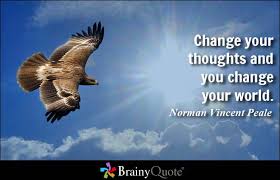 Yet, while Joseph was fighting his internal battle of decision, he was interrupted by the higher thoughts of God:
8 For my thoughts are not your thoughts, neither are your ways my ways, saith the LORD.
9 For as the heavens are higher than the earth, so are my ways higher than your ways, and my thoughts than your thoughts.
Moral of the story: It is good to be a man of principal, a godly man, but when God Himself speaks, it is better to be a man of God!
The same thing goes with words:
Jesus taught us: Mt 5:48 Be ye therefore perfect, even as your Father which is in heaven is perfect.
Jas 3:2 For in many things we offend all. If any man offend not in word, the same is a perfect man, and able also to bridle the whole body.
So we need to watch our words, to grow in maturity…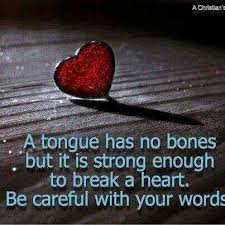 Then, there are our deeds:
Jas 1:22 But be ye doers of the word, and not hearers only, deceiving your own selves.
Jas 1:23 For if any be a hearer of the word, and not a doer, he is like unto a man beholding his natural face in a glass: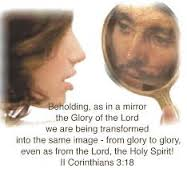 The primary work of faith is words, yet God expects us to do something with what we believe. We need to act upon what we believe, and what these corresponding actions need to be, to manifest and demonstrate our faith, boil down to this:
Whatever He says: 'DO IT!'.

Seems this phrase has become my battle cry these past couple of years, as daily, I seek His face, His voice, for clear direction in this calling and mandate upon my life. You do too.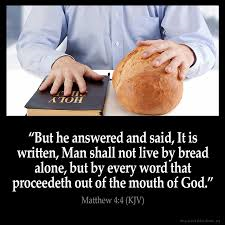 Quickly, as you sell out to Jesus, you discover, that Mt 4:4 But he answered and said, It is written, Man shall not live by bread alone, but by every word that proceedeth out of the mouth of God.
It is a spirit led lifestyle that pleases God, a living relationship with a living God, not merely a religious exercise.
Jesus was our example, He only did the will of our heavenly Father: We can too!
In general, we carefully guard our thoughts, our words, and our lifestyle, walking and ever moving forward in faith in sometimes nothing else than His written Word.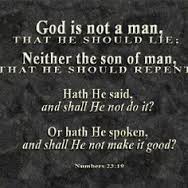 Yet there are times, we face impossibilities, and if we are honest, we do not know what to do.
We ask Him for wisdom, and His way to be revealed, but if we don't know, we don't know.
Spiritual intelligence in leadership is in this verse:
1Co 4:5 Therefore judge nothing before the time, until the Lord come, who both will bring to light the hidden things of darkness, and will make manifest the counsels of the hearts: and then shall every man have praise of God.,
We know in part, and prophesy in part…
Let's pray:
'Lord Jesus, You are my Lord, my Shepherd, my pastor. May I be faithful to think right, speak right, and act right before You today. For the brutal, or unknown circumstances of my life, may I have the courage to wait, and hear, what You would reveal I must do, in light of what Your reveal. May I ever hear Your voice, and whatever you say, may I instantly obey, in your name I pray Lord Jesus, Amen'