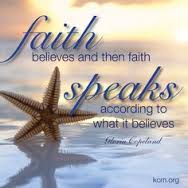 Because I will
publish
the name of the
Lord
: ascribe ye greatness unto our God.
The Lord gave the word: great was the company of those that published it.
When we preach the goodness and greatness of Jesus, we join the greatest publishing company on planet earth!
How beautiful upon the mountains are the feet of him that bringeth good tidings, that publisheth peace; that bringeth good tidings of good, that publisheth salvation; that saith unto Zion, Thy God reigneth!
!