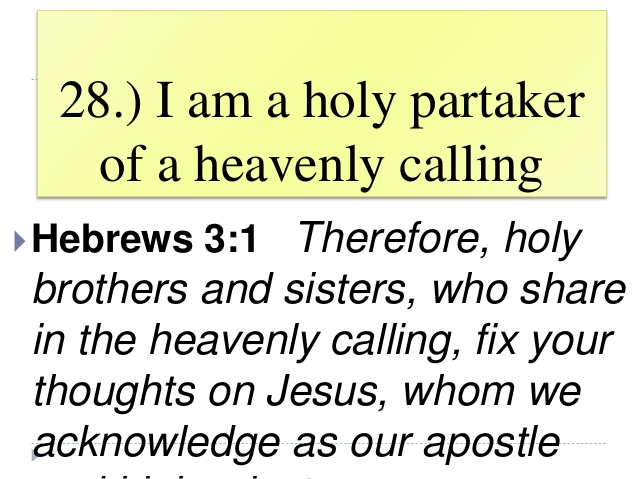 Take your place and lead!
Ps 20:6 ¶ Now know I that the LORD saveth his anointed; he will hear him from his holy heaven with the saving strength of his right hand.
There comes a time and season in the life of a Christian, that one can no longer sit back and watch others lead, preach, teach, serve, and do exploits for the kingdom of God. You can no longer be a fan, nor a bench-warmer on God's team, it's time to enter the game!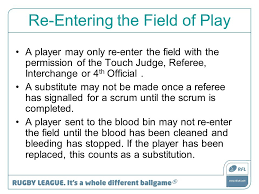 Birth can be a bloody, painful, messy, almost traumatic event, but after the baby is born, it cries, smiles, and begins to nurse, all the pain is forgotten.
Like a sport event, you may train, exercise, practice, strategies, think through your competitions, but finally, there you are, about to step onto the field of play, with adrenaline pumping, butterflies in your gut, but ready to play, and determined to win!
As you begin to step up to the battle, you may well discover that folks you thought were your friends, have become enemies, people a little too familiar with who they think you are. They haven't been up in the night in anguished prayer, they have not heard the things God has spoken to you, and they want to pigeon hole you, into a nice little compartment in their mind.
Your heavenly calling and destiny has spoken, and you embrace the life you were born to live!
Suddenly, people you thought you knew, oppose you!
Jesus faced it: Joh 6:42 And they said, Is not this Jesus, the son of Joseph, whose father and mother we know? how is it then that he saith, I came down from heaven?
It was okay for Jesus to be a carpenter, son of Joseph, but Messiah, Son of God? NO WAY they say!
You too, have come down from heaven, into the kingdom for such a time of this. You were anointed, and now it is time to step out in obedience to Holy Spirit, for you are being appointed, by God for position, rank, privilege, and power in the kingdom, for such a time as this.
And your enemies rage, rail, insinuate, assassinate your character, and seek to undermine your heart, your message, your motive, and your mission, simply because they do not understand you.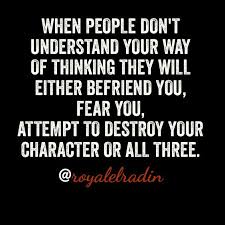 People are generally creatures of comfort, determined to destroy anything they find threatening, or that threatens their understanding. In this case, that is you!
Yet, you pray, and the call is sure, and you tentatively begin to more forward, and it seems like all hell breaks loose! Allegations, accusations, innuendo's, misunderstandings, from others, simply because they have not heard God with respect to you.
They need to be spending as much time praying for you, as talking about you! So, what are you going to do?
Lash back in anger, and blast them with the Word?
Doesn't work, been there, done that…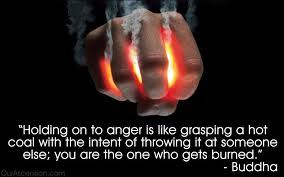 For the wrath of man worketh not the righteousness ofGod.
Here is what you must do:
1. Guard your heart, and be careful who you disclose precious secrets from heaven to.
2. Determine to stay out of strife, gossip, offence, or bitterness.
3. Pray, often and fervently for the perfect will of God, and let God deal with them.
4. Move forward in the call of God, hear Holy Spirit, and simply go for it!
And he hath made my mouth like a sharp sword; in the shadow of his hand hath he hid me, and made me a polished shaft; in his quiver hath he hid me;
If you do these things, misunderstanding and persecution will drive you to your knees in prayer, and deeper into the word of God. It will sharpen you, not stop you!
 Here a couple of verses I have found comfort in:
Pr 16:7 When a man's ways please the LORD, he maketh even his enemies to be at peace with him. Eventually, people will get it, but not today.
Ro 12:21 Be not overcome of evil, but overcome evil with good.
Mt 5:44 But I say unto you, Love your enemies, bless them that curse you, do good to them that hate you, and pray for them which despitefully use you, and persecute you;
Ps 5;12 For thou, LORD, wilt bless the righteous; with favour wilt thou compass him as with a shield.
Ro 12:17 Recompense to no man evil for evil. Provide things honest in the sight of all men.
2Th 1:6 Seeing it is a righteous thing with God to recompense tribulation to them that trouble you;
Thou shalt hide them in the secret of thy presence from the pride of man: thou shalt keep them secretly in a pavilion from the strife of tongues.
Heb 10:30 For we know him that hath said, Vengeance belongeth unto me, I will recompense, saith the Lord. And again, The Lord shall judge his people.
Is 54:17 No weapon that is formed against thee shall prosper; and every tongue that shall rise against thee in judgment thou shalt condemn. This is the heritage of the servants of the LORD, and their righteousness is of me, saith the LORD.
I heard Kenneth E Hagin say, regarding persecution: No attack, no defense.
When persecuted, he determined to walk in love, and refuse to attack his persecutors back, and when he moved in God, and preached cutting edge sermons straight from the heart of God, and folks got upset over them, he refused to defend himself,but simply kept on obeying God, no matter what they said or did.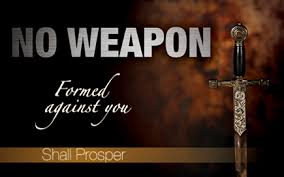 Heard another minister say this about Is 54:17, how the Lord showed him that as he prayed this very verse,that in the realm of the Spirit, it was a two edged sword. On one side, the folks that loved him, and prayed for him, received blessing, anointing, grace, prosperity, healing and every good thing the anointing of God upon his life was created to produce. Yet the other side of the sword brought the judgement of God upon devils, and people that tried to stop him. He said it this way: Fear God folks, you may not like me, but do not get in my way. If you don't like me, pray for me, and God will bless you, for if you don't, you will discover that the other side of this sword will cut you and deliver me, and you can simply join the rest of the pile of bodies at my feet.
Let's Pray:
'Father, as I step out in your calling, I see enemies arrayed against me. I honestly love them, and want to help them with your Word, and the anointing you have placed upon me. Father, I forgive them their wickedness and opposition to me, and more importantly, to Your calling upon my life. I pray that your goodness and love might lead them to repentance. I lift up your Word, and believe that your surround me with favor as with a shield, and that no weapon formed against me shall prosper, and every tongue risen up against me, might be silenced, in your name I pray Lord Jesus, Amen>"