A Shepherds heart, true intercession

Ex 32: 30 ¶ And it came to pass on the morrow, that Moses said unto the people, Ye have sinned a great sin: and now I will go up unto the LORD; peradventure I shall make an atonement for your sin.
31 And Moses returned unto the LORD, and said, Oh, this people have sinned a great sin, and have made them gods of gold.
32 Yet now, if thou wilt forgive their sin–; and if not, blot me, I pray thee, out of thy book which thou hast written.
33 And the LORD said unto Moses, Whosoever hath sinned against me, him will I blot out of my book.


Php 4:3 And I intreat thee also, true yokefellow, help those women which laboured with me in the gospel, with Clement also, and with other my fellow labourers, whose names are in the book of life.

Rev3:5 He that overcometh, the same shall be clothed in white raiment; and I will not blot out his name out of the book of life, but I will confess his name before my Father, and before his angels.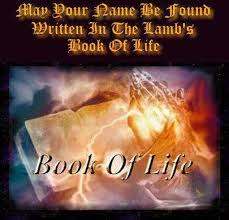 We see here true ministry, leaders who recognize that what they do holds eternal consequence. Moses, when he rebuked the people, and they came to him, approached God, willing to die, eternally, on behalf of the people God gave into his care, in sacrificial, eternal love.
God heard him, and received his prayer, and spared his life, both temporally, and eternally, with His reply: v33 And the LORD said unto Moses, Whosoever hath sinned against me, him will I blot out of my book.
Free will, eternal consequences…
So the apostle Paul recognized the same, as sacrificial servants worked with him in the gospel, he spoke by revelation of an actual event that he understood to have occurred in the heavenlies, their names were written in the book of life, a very real book, before the throne of God, that keeps eternal record of who might enter heaven, and what their reward might be, forever.
In Revelation we see a judgement occurring upon Christians, where it is implied that some had their names removed, or blotted out from the book of life, for failing to overcome…

The eternal question Holy Spirit commands me to ask you today is this:

Is your name written in the the book of life?
Have you not only received Jesus as your Lord and Savior, but do you serve Him? Have you made Him your Lord, or merely pay lip service to a dead church, full of dead traditions and rituals, void of the presence of God in His holiness, and power?
Let's Pray"
'Father, reveal Yourself to my friend reading this! Show them the reality of who you are. May help come to them now, from this place, the sanctuary, as this very Word enters the earth. May they bow to your Lordship Jesus, and serve and seek you daily, without compromise, Amen'