Big God!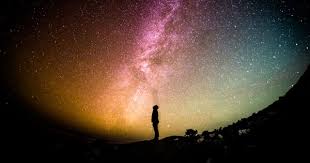 Luke 18:27 And he said, The things which are impossible with men are possible with God.
Many years ago, I was at home in worship, and I was praying in other tongues listening to a Phil Driscoll tape. It was night, and I went out on the back deck, and found a flashlight and looked up at the stars, and turned it on, (while the worship tape was blaring really loudly, 'I exalt thee' as only Phil Driscoll can sing it: https://www.youtube.com/watch?v=vQhSHIYcKQM ).
My science engineering mind kicked in, and like a child, I thought about that beam of light headed off into space, at over 186,000 miles per second. I thought about how in one second, that beam traveled 186,000 miles, and in two, why it would double that…
Think how far it would travel in a minute? An hour? A day? A month and a year?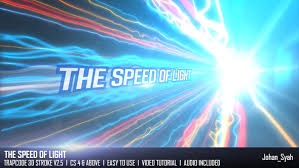 In physics, we were taught that distances between galaxies in the universe, were measured in light years, and that galaxies we can see on a clear night, are actually over 100 million light years away from earth. I thought about the power of some of these stars, that dwarf our sun being 100 times bigger, or even 1000! I thought about the awesome power of some of those stars, and how incredibly powerful they must be, as I peered into the starry night. All the while, Phil Driscoll was blaring off the stereo, and suddenly, I was immediately in front of one of those stars, not a vision, I was actually there!


I could see it's blazing light, immense power, and somehow I knew that God had brought me there, for a reason. Behind me, was Father God, in all His glory, His brightness and searing, blinding, light; so much greater than this immense star, that I could not turn and look at Him, lest I die.
Hab 3:4 And his brightness was as the light; he had horns coming out of his hand: and there was the hiding of his power.
The sun shall be no more thy
light
by day; neither for brightness shall the moon give
light 
unto thee: but the
Lord
shall be unto thee an everlasting
light
, and thy God thy glory.
For with thee is the fountain of life: in thy light shall we see light.
Moses cried out that God show us His glory:
Ex 33:18 And he said, I beseech thee, shew me thy glory.
Ex 33:22 And it shall come to pass, while my glory passeth by, that I will put thee in a clift of the rock, and will cover thee with my hand while I pass by:
That somehow, God had brought me to this place in the universe, faster than the speed of light, and as great as the universe is, He is much, much greater. In fact, somehow, He shielded me from His glory, lest I be destroyed.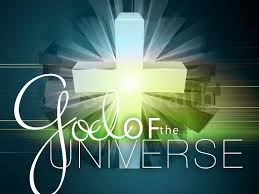 It has been said, that a man with an experience, is never at the mercy of a man with an argument.
Fools argue God's existence, power, ability, love, mercy and glory.
I can never again do so.
While I do not claim to understand the mysteries of the universe, I know this one thing:
All of it was created by an incredibly powerful, almighty God, sovereign, who is far greater than His creation.
Praise ye him, sun and moon: praise him, all ye stars of
light
.
People of God have had glimpses of His glory throughout the generations but I heard Benny Hinn comment once on a revelation he had from Is 6, that bears witness to me:
Is 6:1 ¶ In the year that king Uzziah died I saw also the Lord sitting upon a throne, high and lifted up, and his train filled the temple.
2 Above it stood the seraphims: each one had six wings; with twain he covered his face, and with twain he covered his feet, and with twain he did fly.
3 And one cried unto another, and said, Holy, holy, holy, is the LORD of hosts: the whole earth is full of his glory.
Benny saw the throne of God, the living creatures, actually worshipping. Holy to the Father, Holy to the Son, Holy is God's Spirit, but God caused him to understand why they worshiped.
As they sang and cried their worship, they saw the glory of God. Each time they completed a circle, another facet of the glory of God was revealed to them, so great, that they fell on their faces again, and cried: Holy, Holy, Holy is the Lord of hosts. That this has gone on since creation, and will go on throughout eternity!
Think about the greatness of the universe today. Think about how far 100 million light years actually is! Think about the size and magnificence of some of the galaxies we have discovered.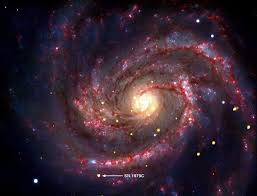 Now, think about God in His glory! So much greater than any of this!
I used to love to read science fiction books, and grew up watching Star Trek. I had always wondered if there was life on other planets. I mean, God is almighty, so perhaps there are other civilizations yet to be discovered, right?
So, I asked Him about it. One morning in worship, as His presence drew near, I asked Him, 'Father, have you created life on other planets?'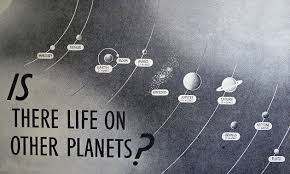 The intensity of His reply is still with me, when I heard Him say: 'No, son, I have experienced enough pain on this one.'
Perhaps, in eternity, we will be like Adam, and work with God, to create life on galaxies, and see them created in incredible beauty. Perhaps this is why the strange growth of the video game, Minecraft, among our children and youth. They get to create worlds, and fight evil creatures. That creative nature of God is in every human heart. We are created in His image, to love, to create, to build, to recreate when bad things happen.
Ec 3:11 He hath made every thing beautiful in his time: also he hath set the world in their heart,
Jesus has provided access to His very throne of grace, by His shed blood. Nothing is too hard for Him, no matter what your circumstances look like, the One you pray too, is the One who flung the stars into being, set the planets in their orbits, set the galaxies in their place.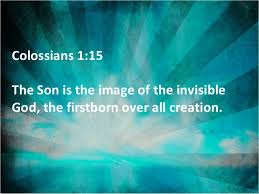 2Co 1:20 For all the promises of God in him are yea, and in him Amen, unto the glory of God by us.
2Co 7:1 Having therefore these promises, dearly beloved, let us cleanse ourselves from all filthiness of the flesh and spirit, perfecting holiness in the fear of God.
2 peter 1:3 According as his divine power hath given unto us all things that pertain unto life and godliness, through the knowledge of him that hath called us to glory and virtue:
2Pe 1:4 Whereby are given unto us exceeding great and precious promises: that by these ye might be partakers of the divine nature, having escaped the corruption that is in the world through lust.
His divine nature, is Spirit. Spirit is a higher form of substance, than any earthly matter: in fact, the universe did not originate from nothing, but from a higher form of matter, something that the Bible describes as Spirit.
When we believe God's promises, we literally partake of this divine nature, and the realm of Spirit, comes into our lives, purifying us, delivering us from our earthly desires and lusts, and calls us to live in this realm of eternal glory from which all material things have been created!
That ye may be blameless and harmless, the sons of God, without rebuke, in the midst of a crooked and perverse nation, among whom ye shine as lights in the world
Yes, we will see His glory in heaven, but warriors of faith, where the action is, is in seeing His glory, manifest, here in the earth, today!
Believe! Deliberately choose to seek Him in His promises!
Ask Him to reveal His glory, presence, power, love and majesty to you, personally.
This, will change you, forever, and suddenly, you will fully agree with this verse:
Mt 19:26 But Jesus beheld them, and said unto them, With men this is impossible; but with God all things are possible.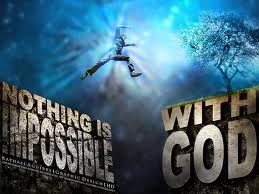 Mr 10:27 And Jesus looking upon them saith, With men it is impossible, but not with God: for with God all things are possible.
Lu 18:27 And he said, The things which are impossible with men are possible with God.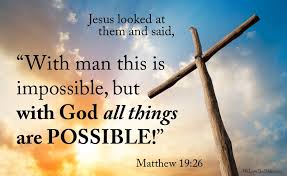 When you honestly experience the glory of God, it is much easier to believe….
Mr 9:23 Jesus said unto him, If thou canst believe, all things are possible to him that believeth.
This is my prayer today, I pray you pray it with me:
'Father, Show me Your glory, greatness, love, and majesty! Reveal to me Your awesomeness! Jesus, I choose to come boldly to Your throne today, because Your shed blood has made a way! Holy Spirit, open my eyes, to Your reality, and Your plan, purpose, and eternal destiny upon my life. Cause me to walk out eternal destiny, today, for the sake of Your name and glory, Lord Jesus, Amen!"