Empty Enemies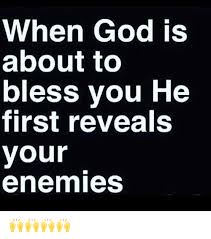 1 John 2:15 Love not the world, neither the things that are in the world. If any man love the world, the love of the Father is not in him.
16 For all that is in the world, the lust of the flesh, and the lust of the eyes, and the pride of life, is not of the Father, but is of the world.
17 And the world passeth away, and the lust thereof: but he that doeth the will of God abideth for ever.
And so we see the enemies of God: This worldly impersonal organized system devoid of love and life. Organizational structures that are sterile, void of care, concern, compassion, yet strong enough to endure generations. This is why we know the letter of the law kills, it is the spirit that brings life. If we build these empires, organizationally and administratively clean, yet without care and concern for the people these structures are supposed to serve and help, people become crushed beneath their weight, the tyranny of unfulfilled expectations, that places people on a treadmill like a hamster: ever running, but going nowhere, making no difference, living and dying as fuel for the machine, blind to the rule of the one behind it, the god of this world, satan himself.
I have seen people remain at jobs, afraid to try anything new, quietly dying inside, because ultimately they were afraid to learn, grow, and apply new things – either at that company or somewhere else.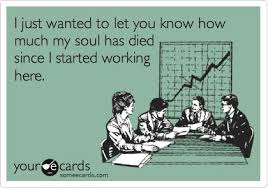 Then there is the lust of the flesh: The savage passions for promotion, power, possessions, people, places and things, that can never be satisfied. Fallen flesh, that is ever hungry for more. More what? More money, more food, more power, more sex, more entertainment, more friends, more stuff, more knowledge. Always hungry, never satisfied: lust. No matter how much you feed it, it leaves a painful empty ache each time you indulge it, because you know that you fed the wrong thing, and your true hunger, for God, for intimacy, for purpose, for passion, for peace, was never met, no matter how much you indulge carnal appetites.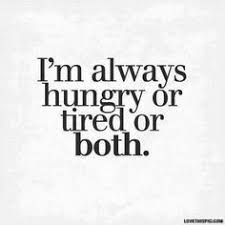 Hear the promise of heaven!
Is 55;1 ¶ Ho, every one that thirsteth, come ye to the waters, and he that hath no money; come ye, buy, and eat; yea, come, buy wine and milk without money and without price.
2 Wherefore do ye spend money for that which is not bread? and your labour for that which satisfieth not? hearken diligently unto me, and eat ye that which is good, and let your soul delight itself in fatness.
There is a river of life that flows from the throne of God that will meet your deepest hungers, and bring actual fulfillment, peace, love, and joy – only found through Jesus.
Then there is the pride of life: Look at me, look what I can do, look at my house, my status, my company, my associations with the right people. Beautiful wife, beautiful life, empty, void of life. Spending time and money to impress people who neither understand nor care about you, or who you really are, For what?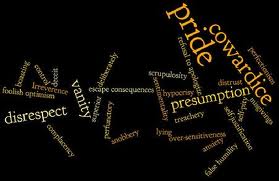 Joh 6:63 It is the spirit that quickeneth; the flesh profiteth nothing: the words that I speak unto you, they are spirit, and they are life.
It is Jesus who alone can satisfy the thirst and deepest hungers in your heart. Let all these enemies of God and you, die, slain at the cross, that you, like Jesus, might experience the resurrection life, found only in Him.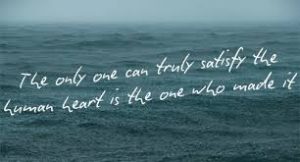 He is more than enough…
It has been said: 'When the student is ready, the teacher appears…' Are you ready yet? He is waiting, still, with loving heart, and open arms. He knows, He cares, and He waits, until you are ready to receive Him afresh and anew, to walk with Him again, this day.
Yesterday is gone, tomorrow has not arrived, but we can know and walk with Jesus, today!
Let's pray:
'Father, I see the tyranny of the world: The hardness, the severe toughness, of the daily rough and tumble of the world. It has left a coldness, hardness, and meanness deep within my soul. How well I know see the foolishness of my own passionate pursuits, that have left me empty, dry, hungry for what truly satisfies. So I have fallen into the comparison trap, the competitive need to impress people I barely know, nor care about. My own self will, determined to do my own will, against you Father, and I'm tired and empty. I need you. To bring to me your love, that which truly satisfies. Meet with me God, for only you are big enough to fully embrace the complexity of who I am, to truly understand me, and where I am at in life, and how I got here. I need you. Please meet with me, and show me you're real again, in your name I pray Lord Jesus, Amen.'
Do you know Jesus? https://www.chrisaomministries.com/2017/02/27/do-you-want-to-go-to-heaven/