If you have attended any type of Christian event in the past year, you have probably heard this song: Waymaker: https://www.youtube.com/watch?v=29IxnsqOkmQ
Caleb Wehrli preached at my home church victory.com last week and donated copies of his new book(https://offer.uncommonbook.org/free-book) to the first 100 or so people who promised to read it. As I read his book and while he was commenting on:
Philippians 1:6 being confident of this very thing, that He who has begun a good work in you will complete it until the day of Jesus Christ;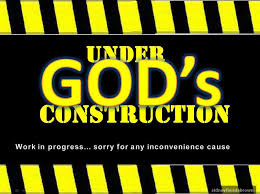 Today, as I read through Caleb Wehrli's new leadership book: 'Uncommon' I read:
I quote: "I often picture God's work in our lives like a construction job. Some days I'll drive home and see a pothole that needs to be filled. The next morning I'll drive by the other way and see that it has been fixed! It was not magic, it was someone working when I couldn't see. It was taken care of because someone was there behind the scenes addressing the matter. It seemed like it happened all of a sudden, but it didn't, it was taken care of because someone behind the scenes was addressing the matter. That's exactly how God works in our lives, He addresses situations often when we are unaware of it. He's covering our pasts and addressing our future even while we are asleep. When we see life that way, it is much easier to develop an uncommon attitude."p24
Reminds me of the chorus in the song: "Even when I don't see it you're working" and after 5 weeks of unemployment I have seen this to be true. We have not had any services disconnected, and have not missed a meal in this house. God is faithful to the smallest detail. When I was on my last pot of coffee, my next-door neighbor claimed he buys case lots of strong coffee, would I like a couple of bricks??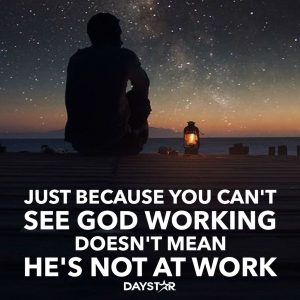 God really does love us and has been making a way for us when there appeared to be no way. Jesus truly is our waymaker, miracle worker, promise keeper, and faithful Lord and Shepherd.
Let's Pray:
"Father, as You are arranging our provision and blessing, help us to rest in Your peace and love, as You are working behind the scenes making a way where there appears to be no way!"