Revelation brings persecution!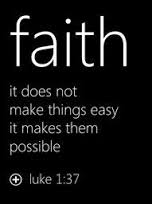 Heb 10: 32  But call to remembrance the former days, in which, after ye were illuminated, ye endured a great fight of afflictions;
Mr 4:17  And have no root in themselves, and so endure but for a time: afterward, when affliction or persecution ariseth for the word's sake, immediately they are offended.
2Co 12:7  And lest I should be exalted above measure through the abundance of the revelations, there was given to me a thorn in the flesh, the messenger of Satan to buffet me, lest I should be exalted above measure.
When you honestly hear God, Satan will oppose you. The very direction, illumination, and revelation you have been seeking God for, when granted, brings Satan on the scene.
Why?
Containment.
If he can't take the Word from you, he will try and shake it from you, and he does this to stop the work of God in the earth.  You cannot judge what you hear from God by your circumstances, or the voices of other people, but must judge what you hear by the Holy Spirit, and the Word of God.
Jesus said: Joh 16:33  These things I have spoken unto you, that in me ye might have peace. In the world ye shall have tribulation: but be of good cheer; I have overcome the world.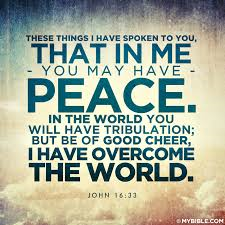 The apostles knew this, and taught it to the early church, clearly:
Ac 14:22  Confirming the souls of the disciples, and exhorting them to continue in the faith, and that we must through much tribulation enter into the kingdom of God.
You will have victory in this life, when you believe God, and walk out what He is telling you, but it is not always a walk of ease. There can be intense hardship, affliction, and persecution for following Jesus, to try to get you off of your heavenly mandate and vision.
1Jo 5:4  For whatsoever is born of God overcometh the world: and this is the victory that overcometh the world, even our faith.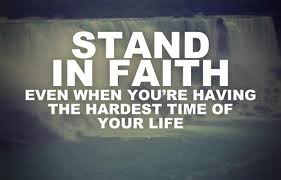 Your belief will see you through, and you will become stronger than your trial, as you obey God.
1Co 15:57  But thanks be to God, which giveth us the victory through our Lord Jesus Christ.
If you are in a trial of your faith now, know that you are not alone. All of us that have stepped out in faith have experienced challenges, sometimes very, very severely. Yet, God did not bring the trial, He loves us, and is a good God. He will give you overwhelming, supernatural power and grace to not only go through it, but to explode out the other side in total victory, not just a winner, a conquerer, but more than a conquerer in Him. Keep on walking friend, you are not alone warrior, history making and nation shaking is our duty and responsibility, let's walk through it in JOY!
33  Partly, whilst ye were made a gazingstock both by reproaches and afflictions; and partly, whilst ye became companions of them that were so used.
Had a group of businessmen that I had led to the Lord buy me a plaque, that read, 'He is no fool, that gives up what he cannot keep, to gain that which he can never lose!"
It is a statement made by a missionary named Jim Elliot, who was killed for trying to share the gospel with an unreached Indian tribe in South America.
In the eyes of the world, we may look like fools, laughingstocks to people who have no understanding of who we are and what we do. Yet our testimony is making headlines in heaven! What we are doing has eternal weight and consequence!
34  For ye had compassion of me in my bonds, and took joyfully the spoiling of your goods, knowing in yourselves that ye have in heaven a better and an enduring substance.
These Christians loved Paul, their minister, when everyone else wanted him imprisoned or killed. It cost them their stuff, the joyful spoiling of their goods, yet they saw their lives through heavens eyes.
35  Cast not away therefore your confidence, which hath great recompence of reward.
The word Confidence here, is the same word translated in other verses as Boldness. Live boldly for Jesus, and do not back down on what He has told you.
36  For ye have need of patience, that, after ye have done the will of God, ye might receive the promise.
37  For yet a little while, and he that shall come will come, and will not tarry.
Who is He? Jesus! King of kings, Lord of Lords, king of glory! When He shows up on the scene, you trial ends, with His power and glory displayed!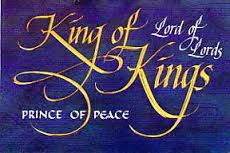 38  Now the just shall live by faith: but if any man draw back, my soul shall have no pleasure in him.
What we believe keeps us alive! No matter what the circumstances are screaming, believe, and continue walking forward! You are putting a smile on God's face as you do, and with all the heartache and evil in the world, that alone should be enough to encourage you. He has been good to us, let's give Him pleasure!
39  But we are not of them who draw back unto perdition; but of them that believe to the saving of the soul.
You are going to make it! Jesus is with you, and I am praying for you! You are not alone, but have heaven on it's feet, the great cloud of witnesses, cheering you on! Don't let up, shut up, nor put up with compromise! WHATEVER HE SAYS, DO IT!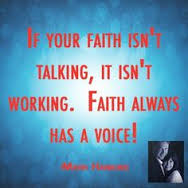 We having the same spirit of faith, according as it is written, I believed, and therefore have I spoken; we also believe, and therefore speak;
Jesus knows, He sees, He feels, and He understands!
He loves you! Even if you feel you cannot see Him: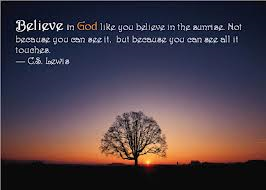 Is 63:9  In all their affliction he was afflicted, and the angel of his presence saved them: in his love and in his pity he redeemed them; and he bare them, and carried them all the days of old.
Heb 4:15  For we have not an high priest which cannot be touched with the feeling of our infirmities; but was in all points tempted like as we are, yet without sin.
Jesus knows! Jesus cares! He knows what you are going through, and these verses declare that He is in it with you! He will never leave you nor forsake you, and has given you Holy Spirit and angels to get you through.
Ro 8:26  Likewise the Spirit also helpeth our infirmities: for we know not what we should pray for as we ought: but the Spirit itself maketh intercession for us with groanings which cannot be uttered.
When you have come to the end of yourself, pray in the Holy Spirit. He will help you, strengthen you, comfort, encourage, direct, and reveal to you what needs to be done. Jesus loves you, and so do I, you are not alone….
Is 64:1 ¶  Oh that thou wouldest rend the heavens, that thou wouldest come down, that the mountains might flow down at thy presence,
2  As when the melting fire burneth, the fire causeth the waters to boil, to make thy name known to thine adversaries, that the nations may tremble at thy presence!
3  When thou didst terrible things which we looked not for, thou camest down, the mountains flowed down at thy presence.
4  For since the beginning of the world men have not heard, nor perceived by the ear, neither hath the eye seen, O God, beside thee, what he hath prepared for him that waiteth for him.
This is the cry of my heart these days. I was in a meeting once, in Toronto, Ontario, Canada, at a conference in the revival there, at Toronto Airport Christian Fellowship. Worship had been deep and rich, and there was an incredible presence of God in the air, as the man of God came to the pulpit to preach. Then, it happened: God moved. The minister was knocked to the floor, and like a wave, so were the 5000 people present in the meeting. We laid on the floor, some under chairs, for over an hour, the only sound being the occasional deep sobbing and weeping of God's people as He ministered. There was a tremendous fear of the Lord in the place. God showed up, not in some Holy Ghost giftings, and goose bumps, but in His power, majesty and glory, and no man could stand to minister, nor speak for that matter.
This is my cry for the church here in the United States, and for America. That God show up, and reveal again His power, majesty, holiness, and glory, to this generation. For this I am pressing in, the hope of the nations, the only hope for this nation….Jesus is Lord!
Yet, even after the manifest presence and glory of God is revealed, we must still walk by faith:
But without faith it is impossible to please him: for he that cometh to God must believe that he is, and that he is a rewarder of them that diligently seek him.
yet hath he not root in himself, but dureth for a while: for when tribulation or persecution ariseth because of the word, by and by he is offended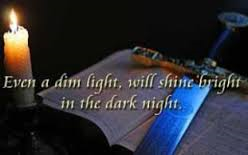 Seems that in the glory of God, God speaks clearly. When He does, He expects us to believe what He says, to the exclusion of every other voice and circumstance. His passion is to be believed and trusted…this is a way we can put a smile on His face!
When we actually believe that He has not only spoken to us, but that despite the often incredibly contrary circumstances, He, Almighty Creator of Heaven and Earth is both willing and able to bring to pass exactly what He said He would….
This, and distractions are the main reasons the works of Jesus do not fully happen in the earth…
He is developing us, for eternal rank and privilege, and this life becomes a training ground for this process, as we learn to live and walk by faith!
Romans 8:29 (King James)
29 For whom he did foreknow, he also did predestinate to be conformed to the image of his Son, that he might be the firstborn among many brethren.
He loves us! Holy Spirit will both bring to our remembrance things He has already told us to do, and will show us things to come…
Yet, His name is 'I AM', the one who will never leave nor forsake us, and NOW, faith is.
He has opened doors for you and I:
To him the porter openeth; and the sheep hear his voice: and he calleth his own sheep by name, and leadeth them out
13 A temptation has not seized you except what is common-to-humanity. And God is faithful, Who will not allow you to be tempted beyond what you are able, but also with the temptation will make the way-out, that you may be able to endure
Even now, as we seek Him in His Word, He speaks, He leads, He reveals, and He guides…
And he said, The God of our fathers hath chosen thee, that thou shouldest know his will, and see that Just One, and shouldest hear the voice of his mouth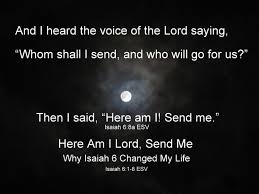 Wherefore (as the Holy Ghost saith, To day if ye will hear his voice,
again, he limiteth a certain day, saying in David, To day, after so long a time; as it is said, To day if ye will hear his voice, harden not your hearts.
And I heard a great voice out of heaven saying, Behold, the tabernacle of God is with men, and he will dwell with them, and they shall be his people, and God himself shall be with them, and be their God.
We are called to bring Heaven to earth, by His Word and our obedience to His Spirit.
There are always people on the other side of our obedience, people who are good works for us, prepared from before the foundation of the world, for His glory.
Yesterdays tragedies, failures, or victories are but memories and instruction points: we learn from them, but today is the day of salvation, and NOW faith is what is required.
Today is a great day to obey God, a great day for your miracle, a great day to work miracles in the lives of those He has called you to serve!
Let's Pray:
'Father, Today, I would obey You! Today, I release my faith in You for direction, breakthroughs, wisdom, the hearing afresh and anew, Your voice. I expect You to use me and flow through me today to promote Your kingdom and Your glory, for I come before Your throne, knowing I am loved, heard, and answered, for I have come in Your mighty and matchless name Lord Jesus, Amen!'
For prayer, comments, or to donate online:
Email: [email protected]
Donate on-line: https://www.paypal.com/cgi-bin/webscr?cmd=_s-xclick&hosted_button_id=95XHSDDXDS7MC
OR
Bluebird Account#: 315150058661505
Give in faith!
1 Corinthians 9:11 If we have sown [the seed of] spiritual good among you, [is it too] much if we reap from your material benefits?
1 Corinthians 9:14 [On the same principle] the Lord directed that those who publish the good news (the Gospel) should live (get their maintenance) by the Gospel.
Paul goes on to say, that he did not use his position as a minister of the gospel to take up offerings, rather he worked, making tents, to support himself. You might notice here, that Paul was not married, nor did he have children. Family responsibilities take time, and just as you bust a move on your job to provide for your family, I work every bit as hard, doing this, faithful to the Lord in prayer and the ministry of His Word, to you.
I will never charge for this: it my responsibility to God, my calling. Freely I have been given, now, I freely give…
As you give, hear Holy Spirit what to give, and honestly expect God to reward you for your giving.
Matt 10: 41 He who receives and welcomes and accepts a prophet because he is a prophet shall receive a prophet's reward, and he who receives and welcomes and accepts a righteous man because he is a righteous man shall receive a righteous man's reward. 42 And whoever gives to one of these little ones [in rank or influence] even a cup of cold water because he is My disciple, surely I declare to you, he shall not lose his reward.
I have 'see through' faith for you, in this: Gal 3: 9 So then they which be of faith are blessed with faithful Abraham.
I believe I have a responsibility before God to be like Jesus, in every offering I receive. I receive it with thanksgiving, just like Jesus did the little boys lunch.
Then, because I walk and live by faith according to the blessing of Abraham, I believe that God will take your seed sown, and multiply it, according to what the blessing of Abraham promises:
Genesis 22:17 In blessing I will bless you and in multiplying I will multiply your descendants like the stars of the heavens and like the sand on the seashore. And your Seed (Heir) will possess the gate of His enemies
It has been a joy to me, to see the hand of the living God act in the lives of those of you who have supported us this year!
Many have seen tremendous blessing come into your households, and for this we give thanks, and give Jesus all the glory!