May our elders be wise…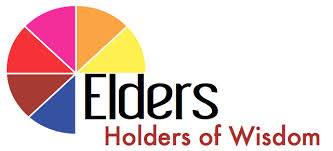 Ever wonder why God told ministers to instruct elders in the community?
Titus 2: 2 Teach the older men to exercise self-control, to be worthy of respect, and to live wisely. They must have sound faith and be filled with love and patience.
We are taught to respect our elders, but here, we see God instructing His servants to teach elders to live worthy of respect.
Clearly, this is not always the case:
Ecclesiastes 10:1
Dead flies cause the ointment of the apothecary to send forth a stinking savor; so doth a little folly in him that hath a reputation for wisdom and honor.
In Job 32 we read:
7 I said, Days should speak, and multitude of years should teach wisdom.
8 But there is a spirit in man: and the inspiration of the Almighty giveth them understanding.
9 Great men are not always wise: neither do the aged understand judgment.
Clearly, just because someone is old, or even recognized as an elder, does not make them obedient to God.


I heard an expression in Africa I liked: 'When an old man dies, a library burns to the ground.'
No one can replace our lives message if we continue to grow in wisdom and understanding, we become a great gift to generations to come…
As we grow in years, we must grow in wisdom…
As one person said: 'The best time to start seeking and growing in wisdom was years ago, the second best time, is today!'
James 1:5
If any of you lack wisdom, let him ask of God, who giveth to all men liberally and upbraideth not, and it shall be given him.
Let's Pray:
'Father, grant us wisdom, beyond our years, our frailties, our foolishness, and our passions, that will leave a mark on this world, for generations to come, a legacy of honor that will glorify Your name. In Your precious name I pray Lord Jesus, Amen'