Pray, Obey, Grow and Go!
Every so often, I publish a longer teaching for the hungry…
John 3:3  Jesus answered and said unto him, Verily, verily, I say unto thee, Except a man be born again, he cannot see the kingdom of God.
5  Jesus answered, Verily, verily, I say unto thee, Except a man be born of water and of the Spirit, he cannot enter into the kingdom of God.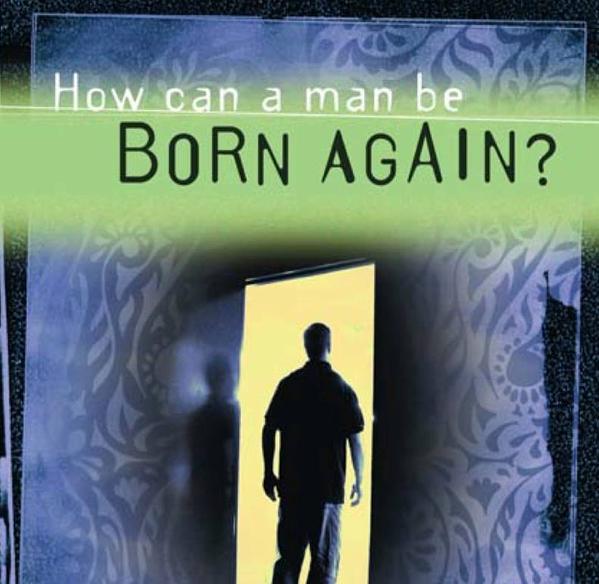 Here we have the classic sermon on salvation. A religious leader named Nicodemus, knowing that Jesus has something he needs, comes to him by night, to attempt to get his questions answered, because all  of his years of religious study, are not giving him peace, truth, power, or demonstration of the living God he claims to love and serve.  Many people use these verses to teach the 'new birth', or the 'born-again' reality, but in reading two authors the past month, I am challenged to look deeper here, to see these verses from a different perspective.
The two authors are Dr. Myles Munroe, in his book 'Rediscovering the Kingdom', and John Bevere, in his recent release, 'Relentless'
Notice here that Jesus used two words here in reference to the kingdom of God.
Let's look at the two words,' See', and 'enter in' from Strong's Concordance and see what Holy Spirit will reveal;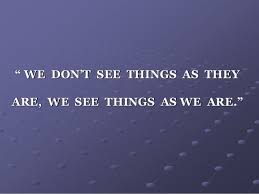 See:
1492 ειδω eido i'-do or οιδα oida oy'-da
a root word; TDNT-5:116, 673; v
AV-know 281, cannot tell + 3756 8, know how 7, wist 6, misc 19, see 314, behold 17, look 6, perceive 5, vr see 3, vr know 1; 667
1) to see
1a) to perceive with the eyes
1b) to perceive by any of the senses
1c) to perceive, notice, discern, discover
1d) to see
1d1) i.e. to turn the eyes, the mind, the attention to anything
1d2) to pay attention, observe
1d3) to see about something 1d31) i.e. to ascertain what must be done about it
1d4) to inspect, examine
1d5) to look at, behold
1e) to experience any state or condition
1f) to see i.e. have an interview with, to visit
2) to know
2a) to know of anything
2b) to know, i.e. get knowledge of, understand, perceive
2b1) of any fact
2b2) the force and meaning of something which has definite meaning
2b3) to know how, to be skilled in
2c) to have regard for one, cherish, pay attention to (#1Th 5:12)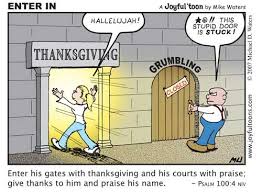 To Enter In:
1525 εισερχομαι eiserchomai ice-er'-khom-ahee
from 1519 and 2064; TDNT-2:676,257; v
AV-enter 107, go 22, come in 19, go in 18, enter in 17, come 14, arise 1;  198
1) to go out or come in: to enter
1a) of men or animals, as into a house or a city
1b) of Satan taking possession of the body of a person
1c) of things: as food, that enters into the eater's mouth
2) metaph.
2a) of entrance into any condition, state of things, society, employment
2a1) to arise, come into existence, begin to be
2a2) of men, to come before the public
2a3) to come into life
2b) of thoughts that come into the mind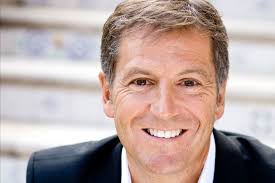 Now John Bevere, in his book Relentless, devotes an entire chapter (chapter 6) to this thought, and brings out the wonderful revelation of the kingdom of God being defined as 'Gods supreme powerful rule'. I would strongly encourage you to read his book, or any of his materials for that matter. Two books of his that are my favorites would be 'The Bait of Satan' and 'Honor's Reward'.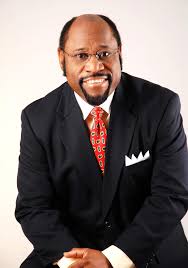 Dr. Munroe though, states repeatedly throughout his many books on the kingdom of God, that the general  message of the church has been skewed for centuries, in that we have taught about salvation, Jesus, the cross, but missed the main and central purpose and theme Jesus told us to preach,
Lu 9:2  And he sent them to preach the kingdom of God, and to heal the sick.
Lu 9:60  Jesus said unto him, Let the dead bury their dead: but go thou and preach the kingdom of God.
Lu 12:31  But rather seek ye the kingdom of God; and all these things shall be added unto you.
Lu 12:32  Fear not, little flock; for it is your Father's good pleasure to give you the kingdom.
Lu 22:29  And I appoint unto you a kingdom, as my Father hath appointed unto me;
Dr. Munroe argues that Jesus primary message, was the message of the kingdom of God; that this message is the central theme of Jesus mission, message, and mandate to the New Testament church.
With the message, every other thing is included: salvation, healing, wisdom, direction, comfort, power, provision, abundance, angels, authority, dominion, and all the wonderful fruits of the Holy Spirit that come with it.
So, like Nicodemus, let us come to Jesus today, and see what the kingdom of God is having us to do in this hour. 1Co 2:14  But the natural man received not the things of the Spirit of God: for they are foolishness unto him: neither can he know them, because they are spiritually discerned.
1Co 1:18  For the preaching of the cross is to them that perish foolishness; but unto us which are saved it is the power of God.
We see here the critical importance of the ministry of the church here. Why? Because, to the natural man, the things of the kingdom of God are foolishness. A person can literally live and die, and be eternally separated from God, their whole life, unless they are awakened to perceive the things of the Spirit, to desire the kingdom of God.
Deep in the heart of every person, is the desire for eternal life, honor, dignity, strength, purpose, love, acceptance, vision, greatness, authority, dominion, direction, health, provision, and a cause, greater than themselves, worthy of support. This, is the kingdom of God.
Yet, I believe that God will do nothing in the earth, apart from the prayers of the saints,
And that nothing of eternal value can be accomplished by any human life, apart from Jesus.

John 3:27  John answered and said, A man can receive nothing, except it be given him from heaven.
Ezekial 22:30  And I sought for a man among them, that should make up the hedge, and stand in the gap before me for the land, that I should not destroy it: but I found none.
That only as the church prays and exercises her authority, does God, fulfill :
Acts 2:17  And it shall come to pass in the last days, saith God, I will pour out of my Spirit upon all flesh: and your sons and your daughters shall prophesy, and your young men shall see visions, and your old men shall dream dreams:
18  And on my servants and on my handmaidens I will pour out in those days of my Spirit; and they shall prophesy:
19  And I will shew wonders in heaven above, and signs in the earth beneath; blood, and fire, and vapour of smoke:
That only as God's Spirit is poured out, can people perceive the kingdom of God, and desire to enter into it.
Since Jesus rose from the dead, the church has been moving in great power in the earth, growing in favor, influence, and effect all over the world.
As we pray, God answers, and pours out His Spirit on all people, and suddenly, people's  day to day existence is interrupted by the kingdom, demonstrated in great power.
Don't mistake the sensational for the supernatural, Moses, in his weary trek across the desert, after 40 years of herding sheep, felt a nudge when:
Ex 3:1 ¶  Now Moses kept the flock of Jethro his father in law, the priest of Midian: and he led the flock to the backside of the desert, and came to the mountain of God, even to Horeb.
2  And the angel of the LORD appeared unto him in a flame of fire out of the midst of a bush: and he looked, and, behold, the bush burned with fire, and the bush was not consumed.
3  And Moses said, I will now turn aside, and see this great sight, why the bush is not burnt.
4  And when the LORD saw that he turned aside to see, God called unto him out of the midst of the bush, and said, Moses, Moses. And he said, Here am I.
5  And he said, Draw not nigh hither: put off thy shoes from off thy feet, for the place whereon thou standest is holy ground.
Notice, Moses simply said, "I will now turn aside, and see'
As we pray, I believe God is gently nudging folks to do like Moses, to quietly 'turn aside, and see'. When we do, we suddenly see Jesus, His death, His Resurrection from the dead, that He is very much alive, and very much Lord. What begins as a gently nudge, becomes a historic event, where we come face to face with the living God, and see the kingdom of God.
We then must receive Him, and His kingdom, and become adopted into God's family.
John 1:12  But as many as received him, to them gave he power to become the sons of God, even to them that believe on his name:
13  Which were born, not of blood, nor of the will of the flesh, nor of the will of man, but of God.
We go from perceiving the kingdom of God, to entering into the kingdom of God.
Next we will be placed by God, in a local church or ministry to be equipped in the destiny, plan, and purpose for which we are created.
Joh 13:20  Verily, verily, I say unto you, He that receiveth whomsoever I send receiveth me; and he that receiveth me receiveth him that sent me.
Jesus has rank and order in His kingdom, and He will send leadership and shepherds into your life, to equip you for use in His kingdom.
My personal reflection on this is simple, He has set five-fold ministry gifts in His church, to train and equip you for the specific call upon your life. These are supposed to operate through your local church, but in smaller churches, I have not seen this done as effectively as in the larger ministries like Victory Christian Center, Rhema, to name two I have had the privilege of attending. When I was attending a smaller church up in Canada, under a wise pastor, he exposed me to teaching I needed through books, tapes, teaching seminars, and conferences, determined to see me become all that I am called to be. Today, the internet, books, conferences, and seminars around the world allow access to tremendous teaching resources. If you are called to a smaller church, grow there, but do not limit the kingdom to the impact you are seeing through your local ministry. Find and feed yourself spiritually through the many resources available, and be all you are created to be for Jesus to this generation. The world urgently needs your gift, and there are a people on the other side of your obedience.
Well, Nicodemus figured it out. His meeting in the night with Jesus, caused him to both see, and enter into the kingdom of God, because he risked his position, and possibly his life, to see that Jesus have a good burial. Sounds to me like one who does not fear death, because he knows he has eternal life. You cannot scare a Christian with the threat of heaven!
Joh 19:39  And there came also Nicodemus, which at the first came to Jesus by night, and brought a mixture of myrrh and aloes, about an hundred pound weight.
So, what is our responsibility to this message today:
  Pray -This is the primary responsibility of the church. It is kind of hard to love someone with all your heart, mind, soul, and strength, that you don't talk to every day. Your prayers for others, are the only hope they have, to see, perceive, and enter into the kingdom of God. Don't wait for others to pray for your family, loved ones, neighbors, co-workers, and church, you do it!
  Obey – Whatever He says, Do it! Jesus promised that as His sheep, we would hear His voice. He will speak to you in gentleness, and quiet promptings.
  Grow – Deliberately carve out time in your day, to study, read, listen and meditate upon the Word of God. Jos 1:8  This book of the law shall not depart out of thy mouth; but thou shalt meditate therein day and night, that thou mayest observe to do according to all that is written therein: for then thou shalt make thy way prosperous, and then thou shalt have good success.
Ps 1:2  But his delight is in the law of the LORD; and in his law doth he meditate day and night.
  Go –Do something! Whether it is across the street to love your neighbor, or on a missions trip around the world, the kingdom of God is a living, dynamic kingdom, with people doing tremendous exploits all around the world. Be a part of this great victorious company, and write HIStory on the tapestry of time, in your generation. The spotlight is on you, you are on center stage, heaven is watching you, and there are a great cloud of heavenly witnesses in the stands, cheering you on! Do something so great, that if God is not in it, it is impossible!
Lets pray:
'Father, help us today, in our world, to bring the authority, love and demonstrated power of Your kingdom. Lord Jesus we lift You up, and submit to Your Lordship, Kingship, and specific leadership for the specific direction You would have for each of us. May You move us into the place of Your perfect will for us today, into the place and purpose You have created us to serve in, from the moment You created us. Amen'