Hi Friends,
Last week I had the privilege of speaking over Zoom on the topic of 'Receiving Gods Provision Through His Promises'.
Did I mention that the group of pastors who hosted me live in Bangkok, Thailand, having gone as missionaries from the nation of Pakistan? Though this international pandemic has shut down much international travel and economies, it is written: 'The word of God is not bound' and the kingdom of God is still moving forward:
My teaching was wonderfully translated into the Urdu language, and I cannot think of a more fitting venue for my gift, for we have asked, and God is giving us doors of utterance into the nations.Ps 2:8 Ask of Me, and I will give You The nations for Your inheritance, And the ends of the earth for Your possession.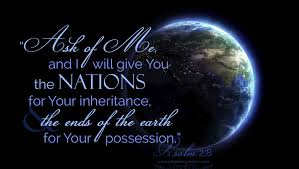 The wonderful thing about Zoom is that we both teach and can hold conversations with people on the call.
As I spoke with the host pastor in Thailand, I was immediately reminded of some of the brutally difficult experiences that our family has endured for the sake of the call of God upon our family. I can feel the pain of the pastor as he explained how some of the church planting pastors and Christians have been arrested by police and are currently in prison. Church planting is not for the faint of heart, and often involves extreme commitment and tribulation, as leaders with often little or no resource, attempt to explain eternal life and the love of Jesus to people who are at best non-committal and selfish, but more often antagonistic and malicious. I think of what my precious children have undergone as I dragged them repeatedly on missions trips, and attempted to lovingly homeschool and protect them from circumstances and people who have often attacked our family and attempted to spread malicious gossip and lies about us (often the very people that have been the biggest recipients of our generosity). Hebrews 11:38
of whom the world was not worthy. They wandered in deserts and mountains, in dens and caves of the earth.
Like Jesus, I do expect people to at least say thank-you when they receive a miracle through our lives…( https://www.chrisaomministries.com/2016/01/jesus-expects-a-thank-you). My heart immediately went out to the wives and children of these men of God in jail for the gospels sake, as I thought of what my precious wife and children have been through for my obedience to Jesus over the years…
So I am using my influence and the reach of this blog to raise up support for these precious families: You can donate on-line or through Flipcause, or directly to brother Adil via Paypal: https://www.paypal.me/EvengelistAdil
This would be enough of a need to warrant our love, prayer and support, but remember these ministers originated in Pakistan, where torrential rains have caused such flooding that crocodiles have taken to the streets hunting helpless people in their own homes and neighborhoods!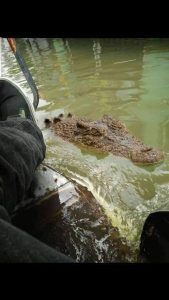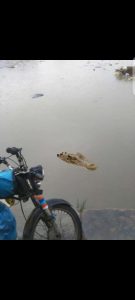 Here in USA, we would have a barbecue and community cook-out after we shot these pests. I've never tried crocodile, but gator Is some good eatin!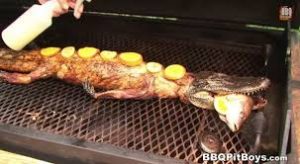 Because of the second amendment, ( https://www.chrisaomministries.com/2015/01/did-jesus-give-the-2nd-amendment) many of us are armed here. This is not the case in most foreign countries….
There are two great needs there now: 1. Emergency aid for flood victims flood video2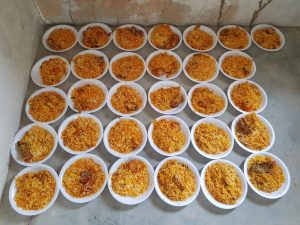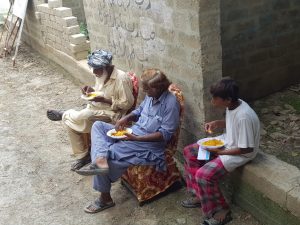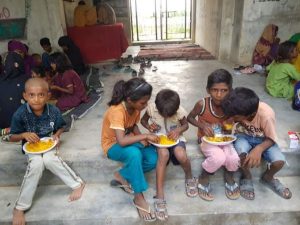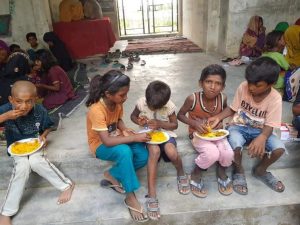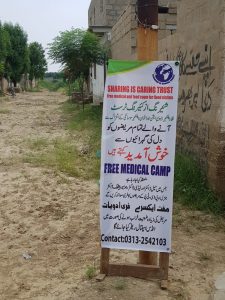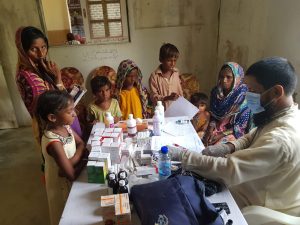 There is a precious widow whose husband was killed and whose house was washed away in the flood. Pastors have begun a fundraiser to build her another house. Though cost of living is different there than here, this project will still cost 10,000USD. Here is a video of this precious woman thanking pastor for assistance in the Urdu language. Though I don't speak Urdu, I recognize love and gratefulness and humility when I see it. Please help this family get back on their feet.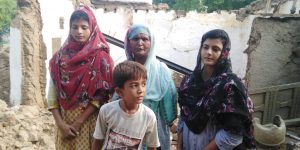 Someone once said that the true test of Gods love in us is to help someone who will never ever be able to repay us. Here's the video:
Construction has begun with what resource was available, but we need support to continue:
Construction has continued, but without immediate donations will cease: Widow update.
Please Help!
C