What is He saying to you today?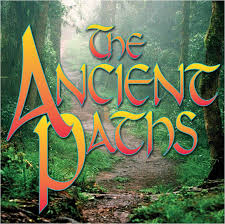 Jer 18:15 Because my people hath forgotten me, they have burned incense to vanity, and they have caused them to stumble in their ways from the ancient paths, to walk in paths, in a way not cast up;
There are eternal principals established in the earth, that God has called us, to walk in.
There is a verse about that somewhere, that says God has placed, eternity in our hearts.
Ah, there it is: Ecclesiastes 3:11 He has made everything beautiful in its time. He has also set eternity in the human heart; yet no one can fathom what God has done from beginning to end.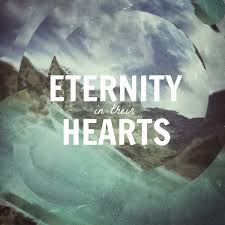 Jer 31:33 But this shall be the covenant that I will make with the house of Israel; After those days, saith the LORD, I will put my law in their inward parts, and write it in their hearts; and will be their God, and they shall be my people.
Jer 32:40 And I will make an everlasting covenant with them, that I will not turn away from them, to do them good; but I will put my fear in their hearts, that they shall not depart from me.
There are people that are now turning to the paths of wisdom, ancient wisdom:
This is what the
Lord
says: "Stand at the crossroads and look;
ask for the ancient paths,
ask where the good way is, and walk in it, and you will find rest for your souls.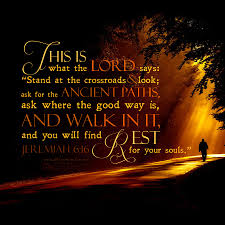 In the heart of every nation, are ancient pathways, written upon the heart of the people, they are called to walk in. Each person must seek heaven in prayer for these ways, the ways of peace and eternal grace and reward.
Anytime, any people violates these, and goes their own way, destruction ensues.
The job of us, as ministers is to pray for the Holy Spirit to reason with people, to do right. Then, in love and joy, we gently teach the ways of the kingdom, that folks might walk in them, and be blessed.
The wonderful thing about what we do, is that we do not do it alone. We walk with Jesus in it, and as we teach and move with Him: He, by the Holy Spirit, gently applies the Word we teach generally, to the specific hearts, lives, and destinies of the people we are called to serve.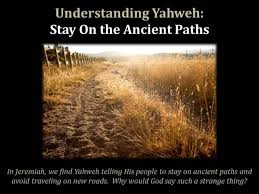 He promises to speak to His people:
Hear the words of Jesus:
John 10:27
 (NIV)
27 My sheep listen to my voice; I know them, and they follow me.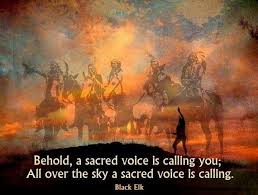 Where you claim to know Him or not, He is still speaking – for His word declares that He will pour out his Spirit upon all flesh.
He is still speaking! There is a voice from heaven for your life, from the very One who created to you, for such a time and hour as this.
What is He saying to you today?